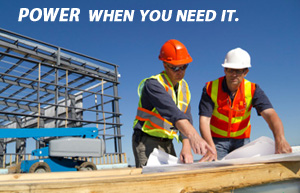 Green Power Technologies is a (DBA) by the nationally recognized asset recovery company, Green Recycling Co. With decades of experience and dozens of large projects complete, the Green Power Technologies team has been trusted by organizations as large as HP as well as small businesses throughout the country.
Our green power technologies team buys, sells, and de-installs used industrial generators and used commercial generators. Our brokering ability as well as generator consultation services allow businesses to be matched up to their generator needs correctly each and every time. We are proud to pay top dollar when buying used generators and our team also goes to work in ensuring you get the best rates possible when looking to purchase a generator as well.
Our team's extended inventory and network allows you to have the power of choice while also having a knowledgeable staff at your side to help you make your buying or selling decision. Thank you for considering Green Power Technologies for all your used generator buying and selling needs.